They May "Love the Haters" on Camera, but Online Records Connect Iyia Liu and Associates to Months of Harassment, Attempted Blackmail, and Fake Investigators.
Note for NetSafe/TVNZ Legal: All complaints sent to me are forwarded to legal counsel for review and will be responded to within 48 hours. Some information, such as police reports, metadata, and phone records has not been made public for privacy reasons. [Email: [email protected]]
"I started doing this a long time ago… If someone picks a fight with me, Ill [sic] let them win"

Iyia Liu
It's always good to practice what you preach… It would've saved a few egos and reputations months ago.
In what looks like a cheap knock off of Life of Kylie, BossBabes aims to show off the work, play, and cosmetic surgeries of Instagram entrepreneurs, Iyia Liu and Edna Swart. According to TVNZ, "Iyia famously created Waist Trainer" (she resold them actually) and Edna runs her bikini and cosmetics line, Ed&i Swimwear.
A part of the series focuses on Edna's launch of Ed&I Body; her attempt to capitalise on the trend Kylie Jenner set with her Kylie Skin sunscreen and body lotion collection. Additionally, the show focuses on Liu's Brazilian butt lift surgery in Sydney and a getaway to Bali.
After last year's Celebration Box/Coatesville property debacle, It seems that TVNZ has offered to clean up Liu's image through this blatant advert. The network is pushing BossBabes as a top local series and has laughably gathered many NZ influencers, including Max Key, Josef Rakich, Ariana Omipi, and more for a heavily sponsored influencer flat warming for Liu at her new rental in Okura.
While TVNZ stated that "issues will be addressed," it had not stated which ones. It should be expected that TVNZ gave itself very little creative control, allowing for Liu and Swart to treat the series like Instagram and downplay their egos for a much sillier persona when mistakes are made.
"Two young women taking the world by storm," says TVNZ. It might be time for BossBabes' programmers to come back to Earth and experience life outside of the North Shore. A majority of Iyia Liu's Instafame came from tag-to-win giveaway posts (most are now deleted from Iyia's profile but still tagged) and over-sensationalised media stories. Giveaway posts can garner tens of thousands of followers at a time for participating brands and influencers, but now those mass-followers are unfollowing in droves.
Shortly after BossBabes was unveiled to the world by the Herald on Sunday in April, fake accounts that previously harassed celebration box complainers for months had finally exposed themselves to be connected to Iyia Liu.
Revealing themselves as an investigator named Mark Jones (or markjonesbitcoin), and later as a "protective friend", an anonymous account contacted the page, Celebration Bots, on the 14th of April, offering to sell a video containing a confession by Iyia Liu of conducting illegal business activity.
The person described themselves as an importer of illicit materials and did not want to be traced. Celebration Bots sent $500 of bitcoin in exchange for the video, but it turned out that the video did not exist, only a screenshot of a video still of Iyia Liu's Louis Vuitton bag. The anonymous person was actually probing for personal details about moderators and admins.
They asked if anyone knew Josef Rakich (misspelling his name) and stating their present location as Westgate in Auckland to meet up to watch the video. But this attempt at luring an admin into a possibly dangerous situation failed.
When moderators refused to meet, the investigator tried multiple tactics to intimidate them, claiming that Ms Liu was self-made, not connected to her mother's business (despite overwhelming public evidence) and that the page was "defamiting [sic]" her.
The fake investigator later warned that the names of one of the moderators would be revealed to someone, which was assumed to be TVNZ programmers. The investigator promised that if the moderator outed all of the admins and moderators behind the Celebration Bots page, Iyia will send a letter to everyone except the moderator that they were speaking to.
Despite the fake investigator's threats to use identifying information from a cryptocurrency account to blackmail the Celebration Bots page, they accidentally exposed their own information to page admins.
Upon further investigation into "Mark Jones", a Gmail account registered under the name markjonesbitcoin was found. The email was also tied to a cryptocurrency exchange and a disabled (later deleted) Facebook account.
It is unclear if TVNZ could be liable for the actions of its tv subjects and associates for conducting blackmail, but TVNZ has remained unresponsive to any allegations against them and Ms Liu during the filming of BossBabes.
A Simultaneous NetSafe Complaint
After publishing my original story exposing Iyia Liu's misleading media coverage, she and her mother, Caroline Zhao, cleaned up on social media within days. Zhao went private on Instagram, with Liu removing incriminating Instagram posts that exposed her blocking and deleting business clients.
Over a month later in February, I made an Official Information Act (OIA) request to TVNZ for more information. Prior to then, I had obtained correspondence regarding claims of cyberbullying by the group Celebration Bots, but I wanted to find out more specifics about the allegations she made to her media contacts.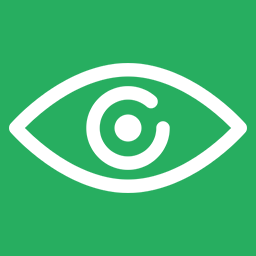 Email Correspondence Between Television New Zealand Staff and Iyia Liu – a Official Information Act request to Television New Zealand Limited
Pursuant to Section 12 of the Official Information Act 1982, please provide, if any: – All email correspondence between Television New Zealand staff and Iyia Liu.
The Request took over a month to process, but a delay was announced 18 March, after they finally gathered the information. By then, Liu was already approached and was beginning to work with TVNZ on BossBabes promotional material in early March, including the featured photo I included at the top of this story.
To no surprise, I received a Netsafe complaint the very next day from Iyia Liu requesting me to take down one story about her business practices and to cease/refrain from writing further communications aimed at her. The practice is very familiar to those who witnessed the drama between her and competitor, Sweet Boxes.
By that time, I had already written three more stories uncovering how unprofitable her businesses are, including the business she had just sold, Bambi Boutique. Furthermore, Liu had allegedly requested her business broker, ABC Business Sales, to remove all references to the businesses she sold through them, including one containing the original asking price for Luxe Fitness and Waist Trainer (in her course, Iyia admits that the price was lower than she wanted).
---
My response to Netsafe:
The complaining party can always send me an email, request a meeting or a phone conversation before proceeding with NetSafe, as this helps me and my associates re-evaluate if a source is wrong… The complaining party has not done this.

What I can tell you now is that I was warned about a possible complaint a day before your email… I placed an FOIA request to TVNZ and just received a response yesterday, notifying me of a delay to the 25th (citing 15A of the act, extending the time limit for large or complex requests).
Her complaint seems to have not made it to court since I have not received any court orders to remove my material.
The email Iyia Liu seemingly did not want exposed shows an attempt by her to play the victim. In her opinion, any story exposing financial ties to her family's alleged pyramid schemes is "a breach of the Harmful Digital Communications Act".
According to her email to 1 News, she planned to use the media and private investigators (investigators later shown to be fake) to expose those who uncovered publicly available information about her dubious investments, inclusive of the planned mansion she spruiked throughout 2018 which was found to have a mortgage, claimed by her as an unused line-of-credit.
Additionally, increasing evidence has come out that Celebration Box frequently relies on the aid of unpaid interns, including those entering New Zealand on an internship visa scheme.
---
"…I was able to build my dream home with the proceeds without a mortgage if I went through with it."

IyiaLiu.com
As of July 2019, the mansion has reportedly seen no further progress beyond its partial concrete foundation that was built one year ago.
Further along in the email, Liu alleges two women of being involved in her cyberbullying attacks, claiming that they were part of some effort to create a number of fake Celebration Box accounts to bully themselves and others on Instagram.
As the story goes, the very same women Iyia accuses of conspiring to frame her for bullying would endure the same harmful messages, berating their looks and making sexist remarks, by anonymous Instagram accounts. At the same time, Liu would position herself as a victim of malicious trolling, blaming the publicity on "random people making assumptions" or "making up stories."
These accounts first appeared when Ms Liu tried to block people from warning others about her business practices. Then activity heightened around the time I received a Netsafe complaint and persisted until mid-production for BossBabes.
You can read more specifics about Iyia's "investigator" that reached out to the meme page, Celebration Bots.
Meme Page Considers Lawsuit Against Controversial Celebration Box Owner
Wyoming Registered Celebration Bots Considers Legal Action Against Iyia Liu and her Company over Latest Drama
Trouble Ahead for TVNZ?
A member of the group Celebration Bots stated that BossBabes is a part of TVNZ's new strategy to win over Netflix bingers. According to them, "They're trying to attract people away from Netflix and advertisers away from YouTube. The issue is its low-quality shows in a soft market. No one in Australia watches Heartbreak Island but NZ watches Married at First Sight Australia and Love Island UK."
Regarding existing shows similar to BossBabes, Heartbreak Island has seen less than impressive results. In what had an average audience of 150,000 per episode, season two dropped to nearly 56,000 per episode due to changing from the 7:30 pm to 9:30 pm.
In season two, TVNZ decided to push an OnDemand audience, giving viewers who dared to wake up early first dibs on new episodes. While TVNZ insists the shows increase from 605,000 to your 770,595 streams between the two seasons, this means an average of 32,000 watched season two in total OnDemand.
The metrics do not reveal any information about partial streams or any drop in viewership after the season's debut. But with a total social media presence of 16k, it is probably safe to say that most of their viewers are not engaged in the show.
Ironically with TVNZ's new not-for-profit plans, it could be a chance for the network to create better homegrown content beyond low-budget reality TV. Only time will tell if their plans succeed.
---
Iyia Liu and her associates have been caught, but I cannot say whether or not a civil suit is truly in her future. It isn't always worth suing someone with very few assets to go after. After all, a property her family trust is tied to has had a recent liquidation application made against it.
Besides the metadata collected, it's easy to decipher how Ms Liu thinks by following her company's subposts on Instagram. As the primary account operator, Liu has subtly provided more insight into her company and personal life, through the use of memes than anywhere else online or TV.
Using these hints, it's apparent that Celebration Box is not the profit-maker we're led to believe. With the amount of running around this company has done before finally refunding customers, it seems that they could barely cover paying back irked consumers.
Some customers have reported being paid refunds out of Liu's personal account instead of through Shopify. The reason may be that in New Zealand, Shopify cannot payout refunds if there are not enough funds in the online account. For a brick-and-mortar company such as Celebration Box, it is important to withdraw funds into a bank account to pay employees and bills. Having to put money back into Shopify to pay for refunds isn't ideal and could be the root of the refund issue.
If that's the case, the company should be open about it, Kiwis are understanding when a level of transparency and trust is established.